My Career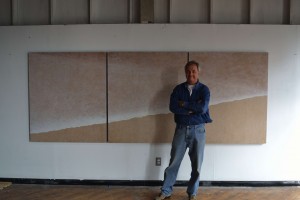 I trained as a fine artist in college and graduate school. But when I went to start my post-graduate career as an artist in New York City, life happened and my career took a detour into public affairs, public relations and advertising.
I worked as a lobbyist in Jefferson City, MO and Washington DC; as a public relations officer in Houston, Texas, and as an ad guy in Houston and St. Louis.  In 1987, I started an advertising agency with no clients, no revenues and a wife who was 3 months pregnant. (Yes, I was crazy.) Twenty-three years later when I sold my company, I had 33 employees, $6 million in revenues and the same wife, but now 2 grown kids.
In my advertising agency, I've been the Owner, Creative Director, Chief Strategist, Marketing Director, Sales Manager, Media Director, Copywriter, Art Director, Client Representative and HR Manager.
I've led advertising and marketing programs for government agencies (including the Army, Navy and States of California, Missouri and Tennessee), Fortune 100 companies, and dozens of smaller for-profit and non-profit organizations.
I've assisted companies in design/build, banking and financial services, pharmaceuticals, healthcare, distribution, electric and gas utilities, telecom, manufacturing, professional services, food flavorings, and dozens of others.  I've given scores (maybe hundreds) of presentations throughout my career to clients, prospects, business groups and students.
In 2011, I re-established my career as an artist.  I am also a volunteer board member for Art Saint Louis.  In addition, I am the publisher of www.EventsInAmerica.com, the most comprehensive online directory of tradeshows, conferences, meetings and conventions in the USA and Canada.
My artwork has an environmental subject matter with a spiritual undercurrent.  I hope you like it.  If you own a gallery where you think my paintings would complement your other works, please contact me.  In addition, if you think I may be able to assist your marketing, advertising and public relations efforts, I'd welcome the opportunity to talk with you.